Meet Wyatt
Four-year-old Wyatt is one smart preschooler. He counts to 100, knows his letters, and likes to read. On top of that, he taught himself how to play the piano! Incredibly, he listens to a song, sings it to himself and then quickly figures out which keys make the right sounds. So far, he can play "Twinkle, Twinkle Little Star," "Old MacDonald" and "Happy Birthday," but  I'm sure by the time you're reading this, Wyatt has already taught himself several more.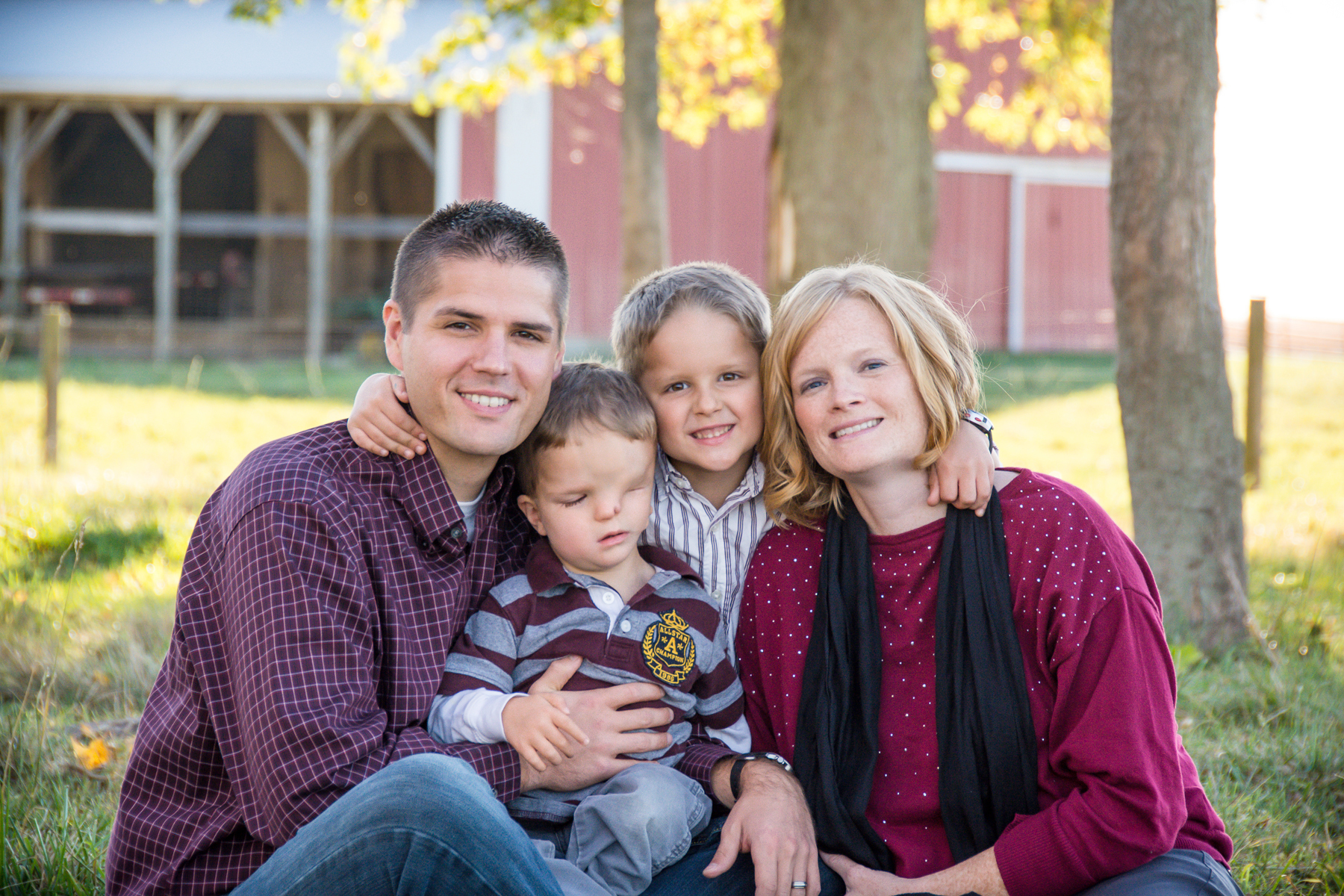 When he's not playing the piano, he likes to play catch with his big brother, Ethan. Or they play football, pretending they're Ohio State Buckeyes. There's a whole lot of tackling and wrestling… as well as a whole lot of giggling. Whenever his brother has a sports game, Wyatt is right there, cheering his SuperSib Ethan on. And when he's not playing football or cheering in the stands, Wyatt and Ethan love watching their favorite TV show, Paw Patrol.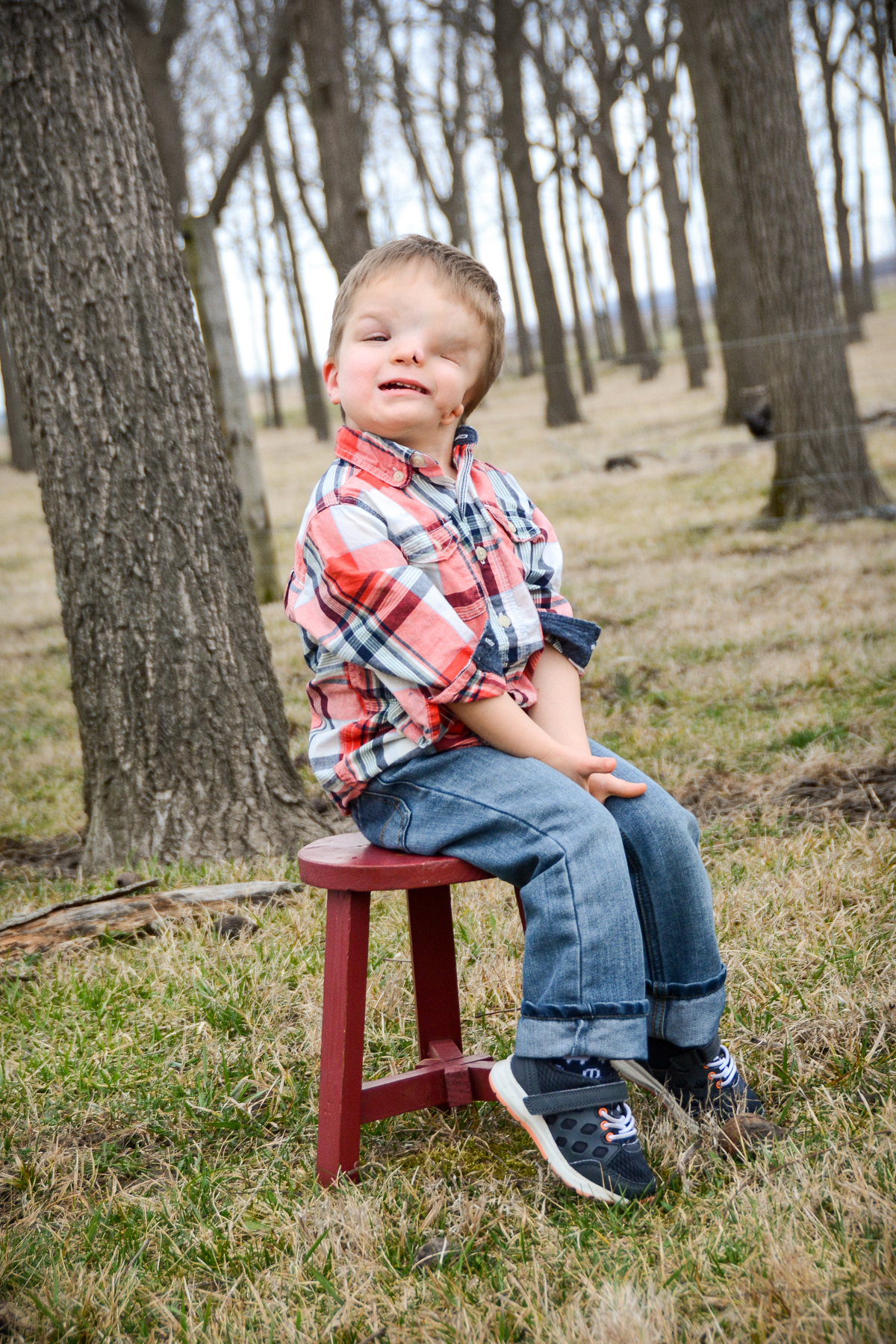 Wyatt enjoys painting and singing every Wednesday at his library's Story and Music Time. He also loves the water, and swims any chance he can get. And he adores Thomas the Train. In fact, last summer he even got to ride on Thomas! Wyatt and his family have been to a couple of CCA's Annual Family Retreats so far. Wyatt has Goldenhar syndrome, and the Retreats have given him a chance to be around other kids going through similar circumstances and see how the older kids have grown up as part of the "Golden gang." He and his family loved meeting the other kids, siblings and families. They felt the atmosphere was great all weekend long, and they look forward to the next time they can go again.
---
Meet Delaney
Six-year-old Delaney Cunha is only a Kindergartener, but she is one busy girl. She really likes school, where she gets to meet new friends and play with them on the playground. Her favorite subjects are art and recess. She really likes to be creative and sing.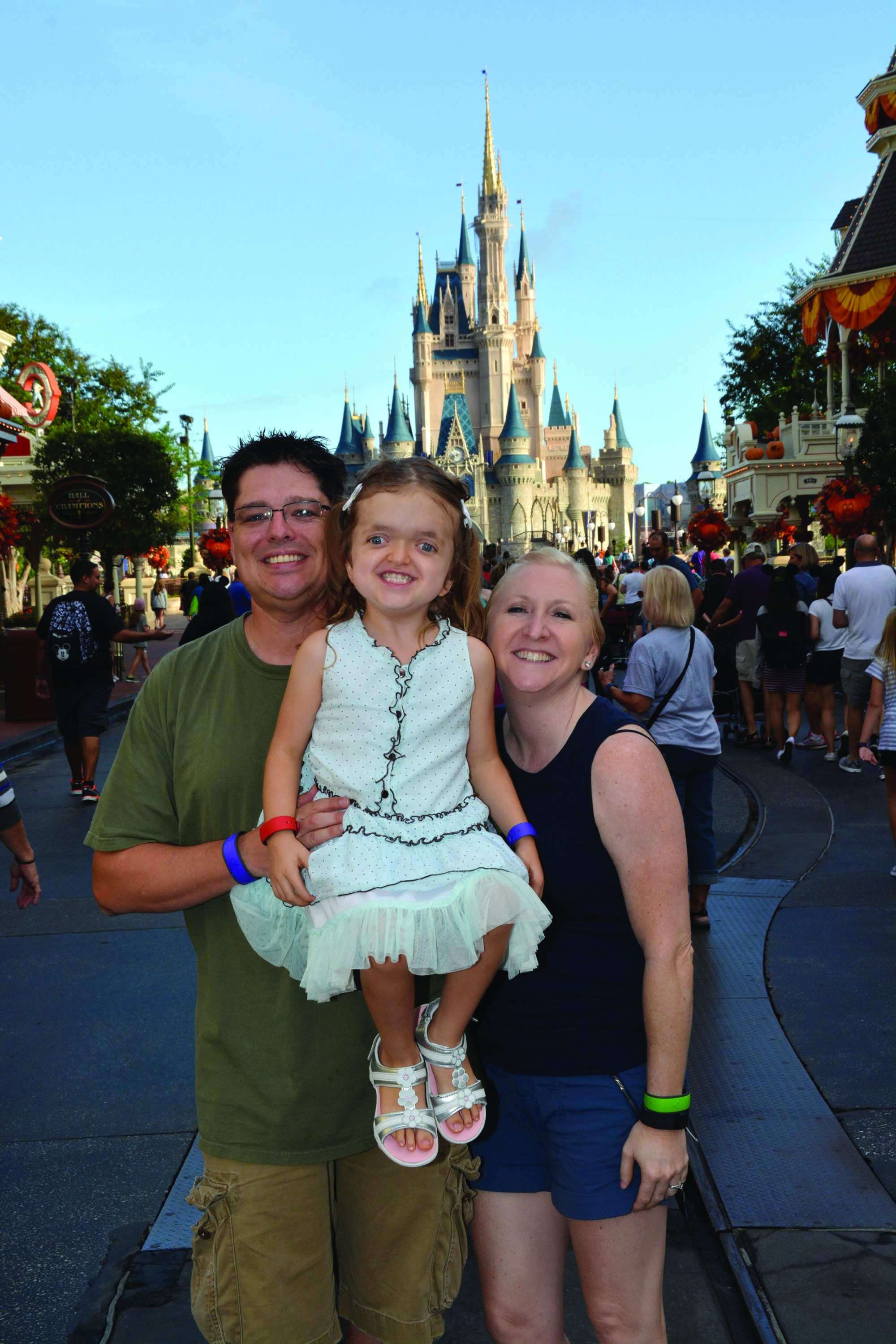 Over winter break, all of her grandparents came to her house, which she enjoyed. She also went to Busch Gardens and had a super-fun time, especially climbing in the big treehouse. In her spare time, you may find Delaney painting pretty pictures, cooking or baking something yummy, or singing or dancing to songs from Frozen, Doc McStuffins, or anything by Taylor Swift. Or she'll be reading an Amelia Bedelia, Pinkalicious, Curious George or Sofia the First book. Her favorite movies at the moment are Tangled, Despicable Me, Minions, and The Little Mermaid 1 and 2. As for TV, she loves just about anything on Disney Junior, including Mickey and the Roadster Racers, Elana from Avalor, Doc McStuffins, and Sofia the First. Delaney enjoyed big fun over the summer. She headed to Boston for appointments and to visit her family, plus she went to Virginia and Washington, DC, for the CCA Retreat!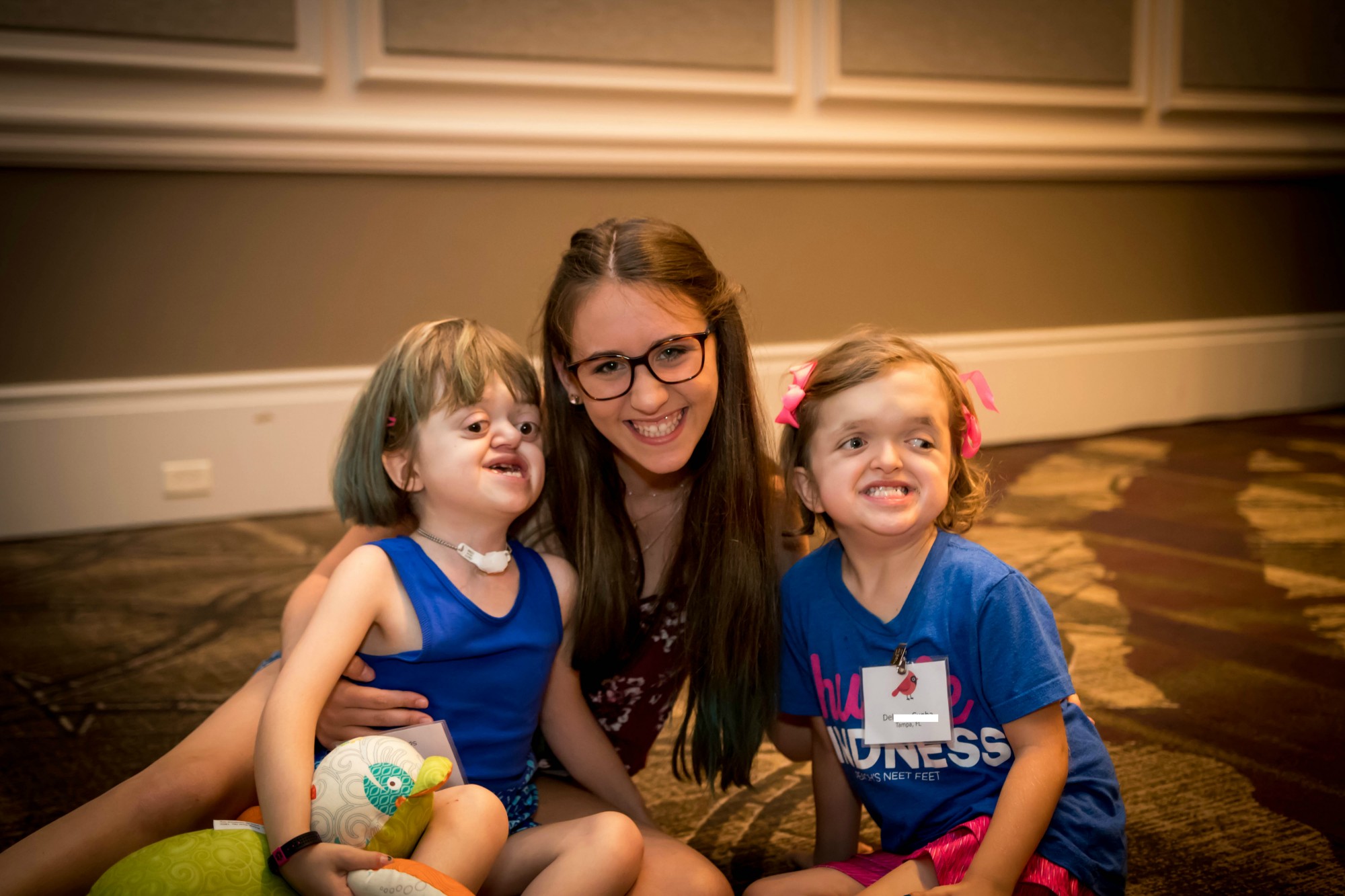 Delaney also loves going to Orlando and Disney World for vacation, too. Her first retreat was last year in Fort Lauderdale, and she had so much fun hanging out at the pool, dancing the night away on Saturday, and meeting new friends. She enjoyed the entire weekend, and so did her mommy and daddy. Delaney was born with Pfeiffer syndrome. Even though she is only six, she has some practical advice for other kids going through something similar: "Listen to your doctor and nurse, and tell someone if something is bothering you." Well said, Delaney!
---
Meet Rasheera
Rasheera Dopson lives in Atlanta, GA. Her mission is to empower young men and women in the areas of self-esteem and confidence. She hopes that in sharing her story she can spread the message of overcoming adversity. In her spare time she enjoys blogging, watching 90's sitcoms, and volunteering in her local community. She recently earned a scholarship from NBCUniversal to study communications. She will begin classes at Syracuse University soon.