Financial Assistance
Do you travel to receive quality medical care? If you do, and need financial help, CCA offers our Patient Financial Assistance Program that will help with the ancillary costs of seeking medical care, such as airfare, gas money, lodging, and food stipends.
Our application process is highly individualized, so please email our Program Director for an application and a list of required documents. Please apply at least four to six weeks prior to your next appointment.
For more information, please contact Annie Reeves at 800-535-3643 or by
e-mail, areeves@ccakids.com.
In 2016, we assisted 82 families with 100 trips.
---
Testimonials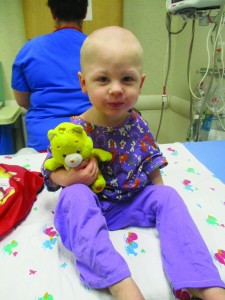 In October 2016, we received the unfortunate news that our son Matthew needed to undergo a second cranial vault remodeling operation. We made the decision to travel to Dallas, TX to have the surgery, in hope that Matthew would never have to go through this again. Our insurance refused to pay for any of the medical expenses, placing the entire financial burden on us. Having to raise the entire cost of the surgery, plus all of our travel expenses was absolutely overwhelming. I heard about CCA through an online support group and decided to fill out an application. Over the next couple months, the staff were extremely kind and compassionate. They would quickly answer any of my questions. They accepted our application for assistance. They paid for and even booked our hotel at the Residence Inn, where we had an extremely positive experience. They also paid for a large portion of our airfare. I don't know how we could have done this without CCA. They made an extremely stressful situation just a little bit easier to deal with. I loved working with the staff, and I only wish we had the opportunity to meet them in person while we were in Dallas. I can't say enough about our wonderful experience with them.
---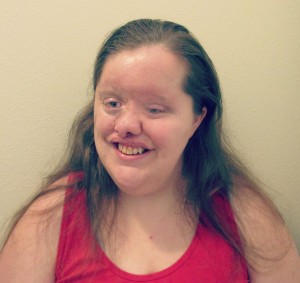 My name is Genny. I've been involved with Children's Craniofacial Association (CCA) since about 2004. Before CCA, I had very low self-confidence and was unable to travel to Texas for 8 years to see my doctors. In those 8 years, my facial structure changed, but the size of my prosthetic eye stayed the same causing me to need two critical surgeries to correct the problem I made several friends through CCA while attending the Retreats and being able to participate in the golf tournament and annual picnics. I have even had an opportunity to assist the CCA office staff in making Wonder packets testimonial and preparing the items for the golf tournament. Driving to Texas was a financial struggle before I was involved with CCA. In the time I've been involved with them, it has gotten much easier. CCA's assistance with travel and lodging expenses has allowed me to get the quality healthcare not available in Florida. The ability to get to Texas for needed medical care has improved my self-image, expanded my confidence, and encouraged me to explore new ideas and new opportunities.
---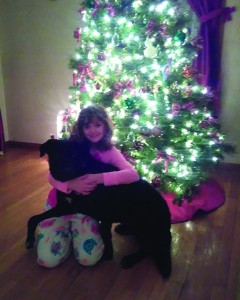 Very rarely in our lifetime do we have the opportunity to experience something truly miraculous, and what we experienced with CCA Kids is nothing short of a miracle! CCA is an assembly of the most devoted, caring and compassionate miracle-makers the world has known. This team is fueled by the love for every child ever born with a craniofacial anomaly. Every person on this team will move mountains and bend over backwards to do everything within their power to help a child. My husband and I are so very blessed to have had the opportunity to see the miracles they perform firsthand. Back in 2007 we were blessed with a beautiful little girl. She was born with a heart of gold and a special smile. Her name is Autumn. Autumn was born with a severe complete bilateral cleft lip and palate. The severity of her condition made it very challenging to find a surgeon with the experience necessary to treat her condition. After months of research we found Dr. Mulliken at Children's Hospital Boston. Autumn has had six operations, the first being 12-and-a-half hours long. Each surgery has required a one-to-two-week stay in Boston, and the lodging, airfare, transportation and food cost combined are extremely expensive. CCA has been very generous in financially supporting these trips. Without them, they never would have happened! Not only have they assisted us in paying for the trips but every time that we speak with Annie, CCA's Program Director, it is just a reminder of all the good in the world. She is nothing short of an angel. While we still have several more surgeries to go, Autumn is doing well. Every day when we look at her smile we thank CCA!