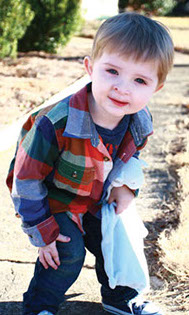 My husband and I had our beautiful little girl Averi, but we felt like something was missing. We decided, as many couples do, to add another child to our family. We anxiously waited to find out the sex of our baby after we announced our pregnancy.
At our 20-week gender ultrasound my husband and I found out our baby was not only a boy but that he would be born with a cleft lip and palate. We were devastated. As parents you assume that your baby will be healthy, but sometimes God works in mysterious ways.
We spent the next 19 weeks worrying if something else might be wrong with him and why we were given this burden to bear. At that point in life nothing else, except our family, mattered. We knew that we were given this little boy for a reason and that he would have a very special purpose in life.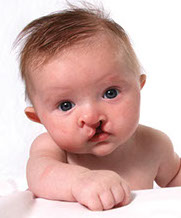 We started researching areas with craniofacial clinics and doctors in the southeast and found a great clinic in Atlanta along with a great plastic surgeon. We met with Dr. Williams, and it was a great and pleasant experience. The first encounter I remember about him was asking if our baby had a name while holding his ultrasound picture. At that point we knew we wanted him to be our doctor.
My next challenge was the fact that his office and the children's hospital was more than two hours away. How was I, a stay-at-home mom, going to afford all the medical bills, gas, lodging and everything else on one salary? How would our three-year-old daughter react to all the attention focused on the baby? Would she love him?
After 19 long weeks, Adisen was born a week early and weighed 8 pounds and 0.6 ounces. He was otherwise healthy except for his cleft lip and palate. We made our first trip to Atlanta when he was three days old and continued biweekly trips until he was three months old.
Adisen was fitted for a NAM device, which is like a retainer that helps pull the tissue together to get his mouth ready for surgery. This device had to be adjusted two times a week. He had his lip repair at three months and then his palate repair at six months. Since his previous two surgeries, he has been seen twice a year and recently had another surgery on his nose.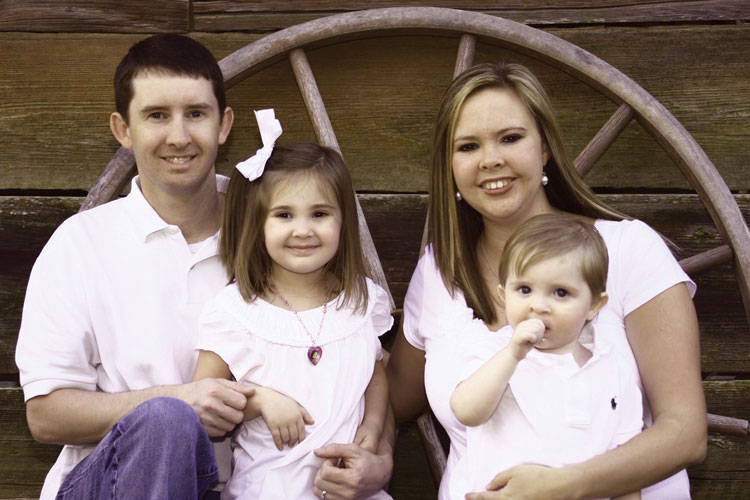 CCA has been so warm and welcoming to our family and my son. Without them I would have had to drive a three-year-old home after his outpatient nose surgery. Instead, they paid for us to stay in a hotel. They also are willing to help with our gas to and from appointments and lodging during appointments and checkups. I am very thankful for them. They have helped a tremendous amount, and I am so grateful for everything they have done for the Gibson Family.
James, Kristi, Averi and Adisen Gibson